Description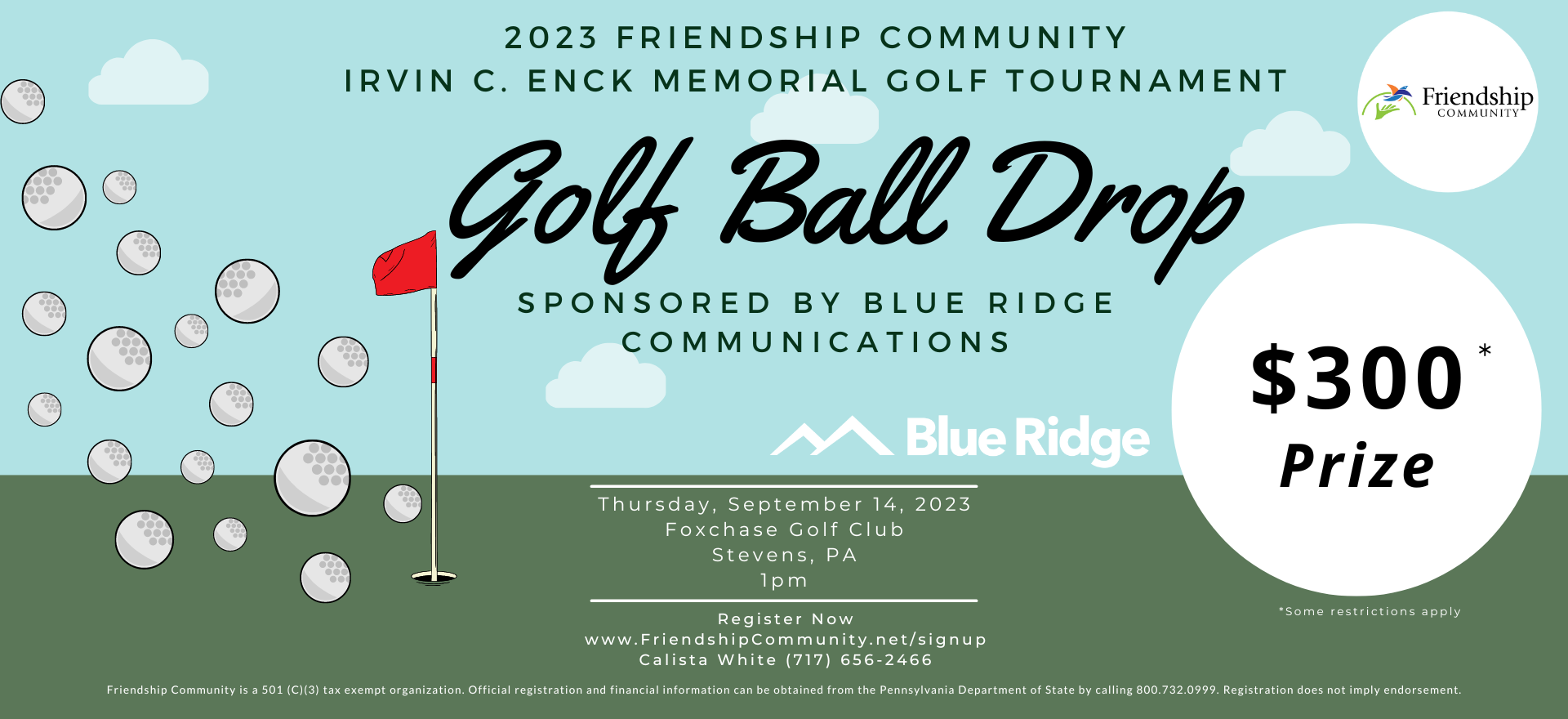 Golf Ball Drop Details - Golf balls will be dropped (weather permitting) from the air from a Blue Ridge bucket truck by the 18th green at approximately 1pm. Any ball(s) that land and stay in the hole split a $300 cash prize. If no ball lands and stays in the hole, the ball closest to the hole wins a $200 cash prize. The winner does not need to be present to win. Purchase your golf balls now as supplies are limited - only 300 available!
Tickets will be assigned a number and are $10 per number or $50 for a bundle pack of 6 golf balls. They will be available for purchase online or in-person at Friendship Community Main Office, 1149 E. Oregon Road, Lititz, M – F 8am to 4:30pm. Tickets will also be available at Foxchase the day of the event.
Interested in golfing in the tournament? Visit friendshipcommunity.net/signup to register today!
The golf tournament is held in memory of Irvin C. Enck, former Director of Building & Maintenance for Friendship Community, who passed away in August, 2014. An avid golfer and nature enthusiast, Irvin was also an inspirational leader and faithful supporter of Friendship Community.
Friendship Community is a faith-based nonprofit Organization supporting Individuals with Intellectual Disability and Autism in Lancaster and Lebanon Counties since 1972. With two thriving arts day programs, Home-Based Services and 24 residential homes serving over 150 Individuals in the two counties, Friendship Community continues its vital work every day to Impact the World with Capabilities