EMPLOYMENT
Love your career!
Discover Your Purpose!
Looking for a meaningful, purpose-driven career? Friendship Community is a nonprofit cultivating the capabilities of Individuals with Intellectual Disability and Autism. Our faith-based disability services, including residential services, day programs, and life enrichment opportunities, help impact the World with Capabilities. Our Team Members provide exceptional care consistent with our values of Relationships, Integrity, Spirituality, and Excellence.
Walk in Interviews
Interested candidates are invited to participate in walk-in interviews at our Bloomfield Village Human Resources Office, 235 Bloomfield Drive, Suite 111, Lititz, PA 17543, every Tuesday and Thursday from 8:00am-4:00pm. Walk-in interviews will be held with our Recruiter, Michelle Scerbo.
Benefits for full-time Team Members:
Medical Coverage After 60 Days
Dental & Vision Reimbursement
Seven Paid Holidays
Paid Time Off
Paid Sick Time
All Team Members receive these additional incentives:
Faith-based Environment
Smoke-free Environment
Wellness Program
Unique Schedule
Awards & Recognition
In-Service Training
Contact Michelle Scerbo on our Human Resources Team for more information about employment opportunities.
Friendship Community - Bloomfield Village Office (Human Resources)
235 Bloomfield Dr #111, Lititz, PA 17543
Phone: (717) 656-2466
Fax: (717) 945-6218
Friendship Community is a faith-based nonprofit Organization cultivating capabilities of Individuals with Intellectual Disability and Autism since 1972.
The teachings of Christ serve as the foundation for our philosophy of care!
LOVE YOUR JOB! "Friendship Community has not only opened my eyes, but my heart. I no longer feel like it is a 'job'. God has a purpose for each of the Individuals He creates, and I'm so grateful I have been given the chance to know the Individuals I see everyday."
FAITH-BASED WORK CULTURE "Working at Friendship Community means you are being the hands, arms and feet of Jesus. It means that you are part of an organization that is bigger than yourself."
FULFILLING WORK "I enjoy working with and learning from the Individuals we serve. Making a difference in someone's life makes a difference in my own."
FLEXIBLE SHIFTS "Working at Friendship Community allows me the flexibility I need to attend college classes during the day."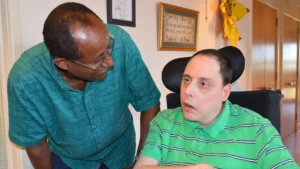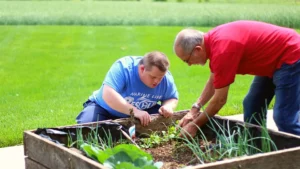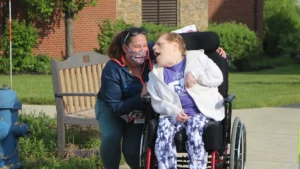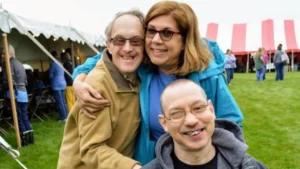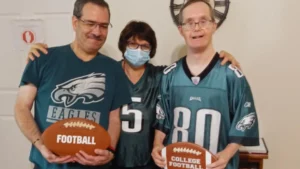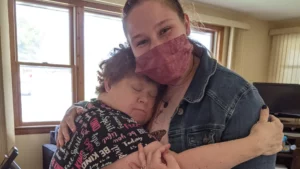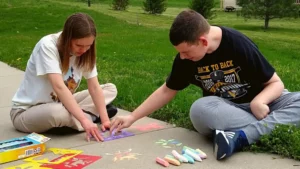 Friendship Community is an Equal Opportunity Employer and does not unlawfully discriminate on the basis of race,
national or ethnic origin, color, religion, sex, sexual orientation, age, disability, citizenship or veterans status.